If someone could tell me why I forget how happy card making makes me from day to day, I'll send this card to them. 🙂
So, it's only been three weeks since my last post. I do apologize. Every now and then my mind plays tricks on me. Makes me think that no one is interested in what I have to share with you.  And I know that's just not true, is it? I'll try to do better….
This card was inspired by a little weekend trip I took over Easter weekend.  I like to get in the car and drive. On my drive, the red bud trees, spirea and wisteria were in full bloom.  I always forget that Spring is coming, too.  It was a beautiful weekend, if a little chilly.  And I've been seeing those glorious colors in my mind's eye ever since.
I thought the On My Mind and In My Heart stamp set by Gina K fit my desire to recreate Spring with the pinks, yellows and purples I'd seen on my trip. I'd never used Gina K. stamps before. I am pleased with the quality and the level of detail on the stamp. I stamped this in Memento Tuxedo Black ink on X-Press It Blending Card and used the very first set of colored pencils I got, Rose Art, to color in the stamp. I liked how this stamp inked up and stamped on the paper and I liked coloring with the colored pencils on the X-Press It Blending Card. It gave a smooth, crisp finish.
I used the retired Stampin' Up! Spring Flowers embossing folder for the background. Any floral embossing folder will do to recreate this layout.
I hope you've been inspired today by my colors, technique and layout to recreate a little bit of Spring. And seriously, comment below to tell me why I forget how happy making cards makes me and I'll mail you this card. Because we could all use a little happy mail every now and then. Have a great weekend!
This post contains affiliate links, which means if you purchase items from the links below, I get a small commission at no extra charge to you.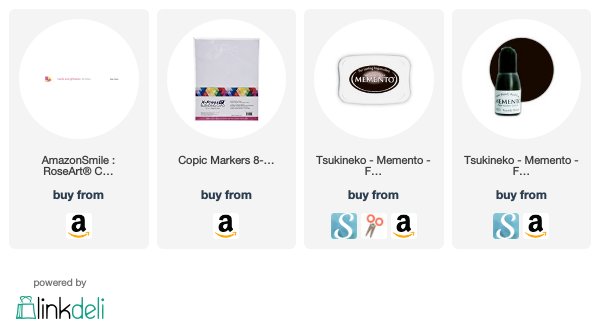 Get an email when I update!
Subscribe to get my latest content by email.