I've been paper crafting for about nine years now and I love to share my experience and ideas with you. I'm fortunate enough to have affiliate relationships with the companies linked on this page. This means that if you click on a link and/or purchase a product from these pages, I could receive a small commission at no additional charge to you. These commissions help me keep this site running so I can share more experience and ideas with you.
All of the products linked in my blog posts have been personally selected by me, paid for by me (unless otherwise noted), and reviewed by me. I only use and recommend the best quality products for this site and for my personal projects. I am an independent blogger, I do not work for any stamp or paper-related company, and my views expressed here on this site and elsewhere on social media are strictly my own. I do not do paid reviews and I do not do sponsored posts. Every affiliate relationship and product will be disclosed on each post.
I appreciate you coming to visit me here and I appreciate your use of these affiliate links. Please let me know if you have any questions, comments or wish to discuss further at donna@thecreativeblend.com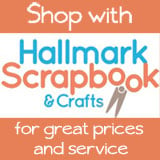 Get an email when I update!
Subscribe to get my latest content by email.